Apples Dipped in Honey
Something I learned from Martha Stewart years ago, which I've past along to countless friends at this time of year. Happy Rosh Hashanah! Enjoy!
Serves 4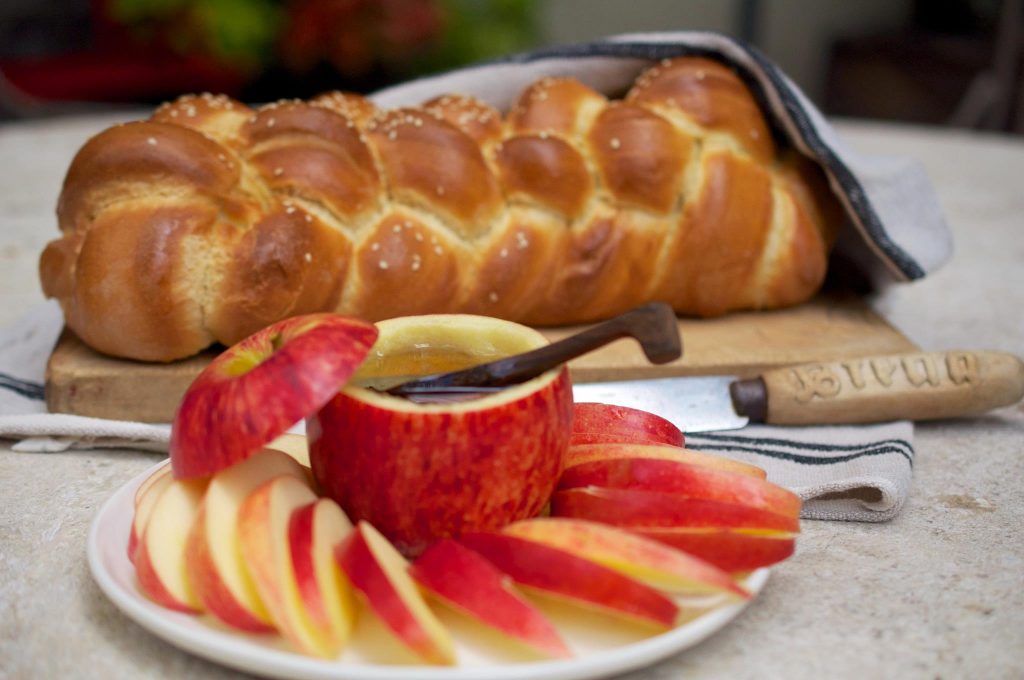 ---
Ingredients
·  2-3 apples
·  Lemon Juice
·  Honey
Directions
Trim the top (and bottom, if not level) of one apple and hollow it out with a spoon or melon baller, being careful to leave a ¼" layer of apple throughout. Brush all exposed fruit with lemon juice, and fill apple cup with honey. Slice additional apples for dipping. If you're preparing several of these, as I do for Rosh Hashanah parties, place apple slices in a bowl filled with water and lemon juice until ready to serve.

---