Fennel And Blood Orange Salad With Citrus Dressing
With the abundance of citrus available, this salad is always a crowd pleaser for a light vegetarian lunch or to brighten a hearty winter's meal. I created this recipe for the Holiday 2015 issue of Sweet Paul Magazine.
Serves 4-6
---
Ingredients
· 2 medium fennel bulbs, very thinly sliced 3 blood oranges
· ½ red onion, very thinly sliced
· 1 tbs fresh lemon juice
· 1 tbs fresh lime juice
· 1 tsp fennel pollen
· ¼ cup extra-virgin olive
· sea salt and freshly ground black pepper 1⁄4 cup loosely packed parsley leaves
· ¼ cup fennel fronds
Directions
Cut both ends off blood oranges and, using a sharp pairing knife, remove skin and pith. Cut crosswise into thin rounds. Place sliced oranges in bowl and add a pinch of salt to intensify their flavor.
Arrange fennel, onion, and parsley onto a platter. Tuck blood orange slices in and around salad. In a separate bowl, whisk citrus juices, fennel pollen, and olive oil. Add salt and pepper to taste and drizzle over salad. Top with fennel fronds.
Photography by Linda Pugliese, Food and Styling by Carlo Geraci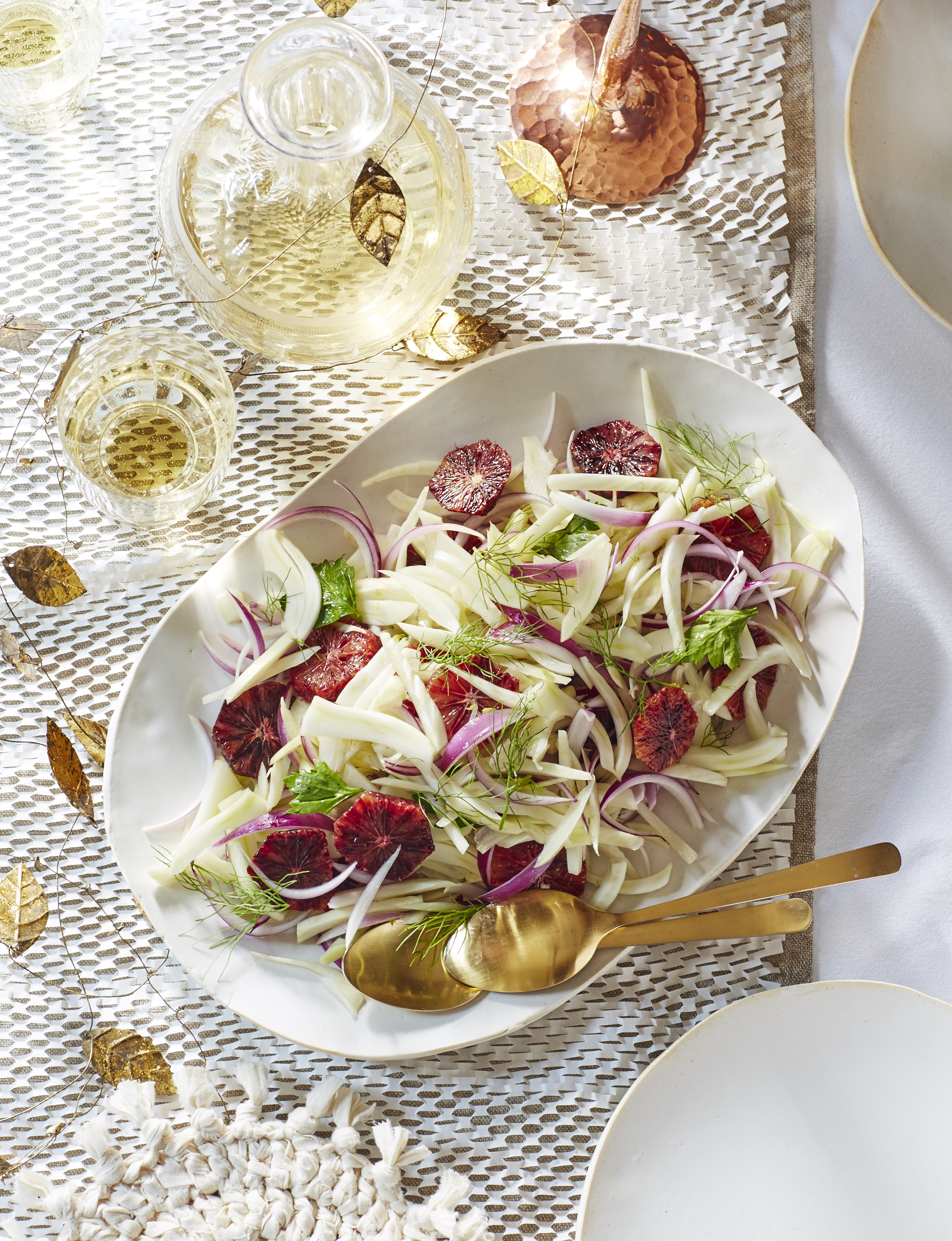 ---