Torta di Mandorle
I can't stop making this amazing cake adapted from Anna Del Conte's Gastronomy of Italy. Not only is this recipe delicious and gluten free, it tastes as if it came from the kitchen of your Sicilian Nonna.  Anna says in her book, you can serve with soft fruits or sorbets. I served it with poached pears, delizioso!
Serves 6-8
---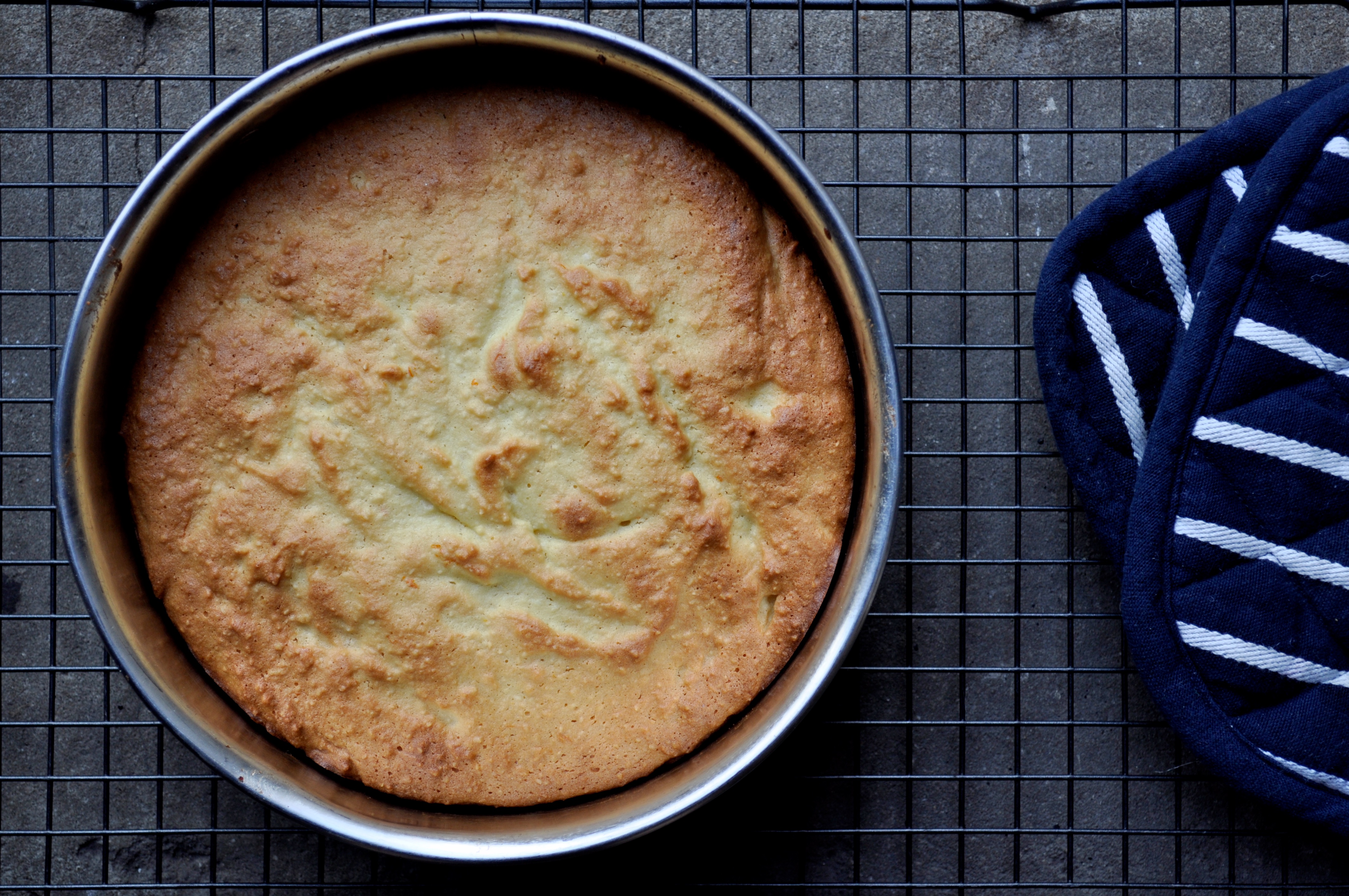 Ingredients
·  unsalted butter, for greasing pan
·  3 large eggs
·  150g / 5½ oz / ¾ cup caster sugar (superfine)
·  50g / 1¾ oz / 6 tbsp potato flour
·  150g / 5½ oz / 1½ cups ground almonds (I use BobsRed Mill finely ground almond flour)
·  2-3 drops pure almond extract
·  1½ oranges organic or unwaxed
·  confectioners sugar for dusting
Directions
Preheat the oven 350°F. Grease a 8-inch diameter springform pan generously with butter.
Beat the eggs yolks with the caster sugar until pale and thick. Add the potato flour and then the ground almonds and incorporate well. add the Add the almond extract, grated rind of one orange and the strained juice of 1½ oranges. Whisk the egg whites until they form stiff peaks and fold into the almond mixture.
Spoon the mixture into the prepared pan and bake for 45 minutes. Check for doneness around 35 to 40 minutes or until a knife comes out dry.
Optional: you can drink the juice, make a mimosa from the leftover half of orange, or you can warm the juice with a little honey until combined and then brush the warm glaze over cake when it comes out of the oven.
Leave to cool in the pan for 5 minutes. and then turn out onto a wire rack to cool completely. If you are not going to serve this straight away, wrap in foil. Dust with confectioners sugar before serving.

---